Apologia- Another great Book to review! David's favorite so far.
Saturday, February 25, 2012
Apologia Educational Ministries, Inc. sent our family the 2nd book in their "What We Believe" series- Who Am I? (And What Am I Doing Here?). It is a welcome addition to our home and we are thrilled to be given the opportunity to review it!. Presented in a unique manner, written for an older student to work through on their own or to be used with the whole family, this book is able to be used with the whole family. Recommended age range is from 6 - 14. Much younger than 6 would probably not understand, but older than 14 could definitely still benefit from this book.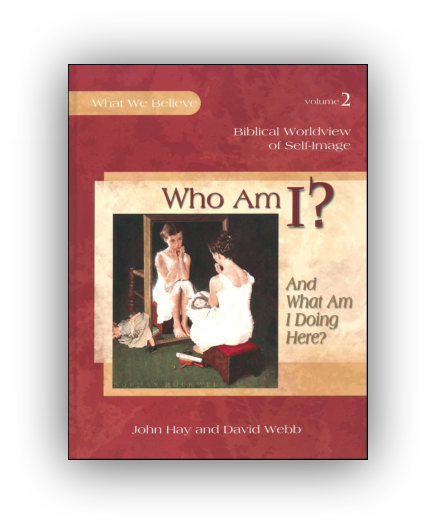 In addition to the hardback book ($39) which is of superb quality and a perfect size (not too big or small), we also received a coloring book ($8), Audio Book MP3 CD ($19) and Notebooking Journal ($24) to accompany. This was a huge surprise and so typical of the above and beyond quality that has been a part of our continued experience with Apologia. I was overwhelmed by the generosity and thoughtfulness they demonstrated by their choices for our family. While it is entirely possible each person recieved the exact same items, it felt as if these review items were handpicked for our family!
Since our family consists of ages ranging from infants to college aged, this was perfect for us. My 7 yo daughter enjoyed coloring in the book and I enjoyed reading the pages of the coloring book with her and reviewing what we learned. I had a bit of dilemma about which child to use the notebooking journal. I felt the activities would be ideal for my 14 yo son. However, the Norman Rockwell's painting of a young girl looking in the mirror on the front cover, really didn't seem appropriate for him (or any of my sons). Yet, my daughters are 19 and 7- so I didn't feel either one was the right age range for completing the actual notebook. That being said, I still used the notebook, but by taking questions from it and getting ideas for a future notebooking journal we will all create during our next school break coming up (next week actually!) The MP3 Audio Book is excellent if you intend for this book to be used by a child(ren) who is not a strong reader or simply an auditory learner. The book is simply read all the way through. Your CD player must support MP3 CDs in order to use this.
The Bible version used is predominantly the New International Version (not my favorite as I find the New American Standard to be what I typically prefer and what we memorize from as a family) als othe New Living Translation and other scripture versions typically considered easier for young children to read.
My husband read a lesson or part of the lesson from the main book almost every night and then we discussed the material together. Often our children spontaneously asked questions , but there are also questions and notebooking ideas throughout the text. We had just finished up with the first book in the series we had previously received as a review item, so this review couldn't have come at a better time for us! Also, I must add, the items we have received from Apologia are my husband's favorite items we have recieved.
Each lesson is clearly written, beginning with an overview of what has already been learned , then what is expected to be learned in this unit, a short story about relatable characters (we find the story that takes place in Russia to be very relatable to our family and is a great way to introduce some Russian cultural information to all our children!), questions to think about, Vocabulary, Bible Memory and much more! While each Unit has the same layout, and it is recommended to progress through the units in order, you can skip around inside the unit if you wish. Also, it is easy to condense or expand on any material within the unit. We have been going through the text slower than we would expect our 14 yo to progress through on his own, since we don't want to lose or confuse the younger children. Considering, all the school age children seem engaged with the text, I believe we have found the right speed for us. We are not looking to get through the material in a set amount of time, so we are taking smaller chunks and stopping while the children still want to hear more. Personally, we have other memory verses we are working on for school, but we do talk about and look up the scripture verses as well.
In short, I feel Who Am I? (And What am I Doing Here?) belongs in the hands, homes and hearts of every Bible- believing Christian. The price tag of $39 for the hard bound book might seem steep, but I believe it is a wise investment. We need more books out there like this that defend and explain what beliefs we hold. This book even tackles some hard material and explains the differences between our beliefs and other Worldviews out there. Discussions are encouraged to compare and contrast. We should truly be ready to give an answer for our faith. This series helps with that and this particular book puts the focus on the fact God didn't make a mistake when He created us.
These review items were sent to me for free in exchange for my honest review.
0 Comments